Description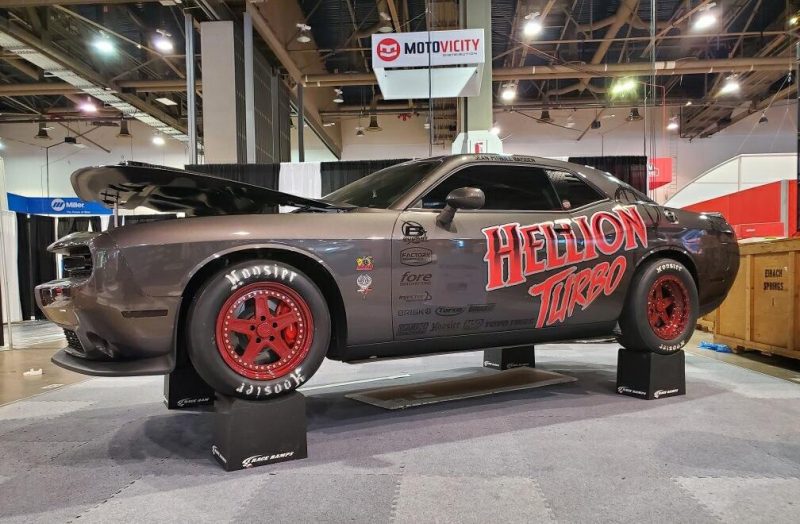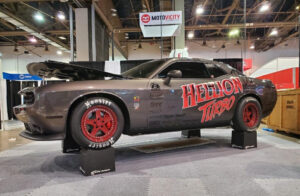 The performance level for V8 5.7L, 6.1L and 6.4L 2006-2021 Challengers, Chargers, 300C and Magnum vehicles just got raised. Hellion now produces a "hidden" twin turbo kit capable of anywhere from 500hp to just short of 2000hp. This complete bolt on system comes with twin 62mm turbos standard and can be upgraded to twin 76mm units if big power is desired. Two intercooler choices top the list of upgrades, as the kit can be shipped from mild to wild. Take your hemi to the next level with Hellion! This kit can start with a very safe 5 psi and be turned up to over 30+ from inside the car with our boost controller–no other setup can offer that type of adjustability.
The benefits of a twin turbo system go beyond the awesome looks and sounds of a pair of turbos–no other power adder can deliver the crushing power and torque a Hellion twin kit can.  While superchargers drag the engine down constantly with parasitic losses through a belt, a turbo setup uses spent exhaust energy to make boost–no extra losses!  This equals more power to the tires and faster times!
Equipped with:
Brand new design with headers supplied (High flow 3 inch outlet manifolds to maximize spool and HP capability)
Multiple turbo options available (Hellion brand twin 62/62B, 64/66R, 68mm, 72mm, 76mm)
Large vertical flow core intercooler (highest flow bar/plate core available — full sheetmetal construction)
Twin Turbosmart/Hellion Hypergate 45 wastegates
Turbosmart/Hellion Race port bypass valve
American Made Stainless steel piping (comes standard with a lifetime warranty)
Heavy duty silicone hoses for all connections
Stainless steel T-bolt clamps
High flow K&N air filters
Exclusive "industry leading" Hellion oiling system for turbochargers (no electric pump to fail)
All necessary bolts, nuts, hardware needed for installation
Complete instruction set to assist with at "at home" installations
System built to be daily driven in all weather conditions-no worries about water or debris!