Description
The next major leap in performance is finally here! Hellion has released the all new next generation of performance turbocharger with the R series. Constructed from the ground up, this lightweight compact-series turbocharger features an all-new quick spool (low drag) ceramic dual ball bearing. The refined air-cooled center section has the latest heat transfer resistance engineered into the assembly and is the most advanced bearing housing available today.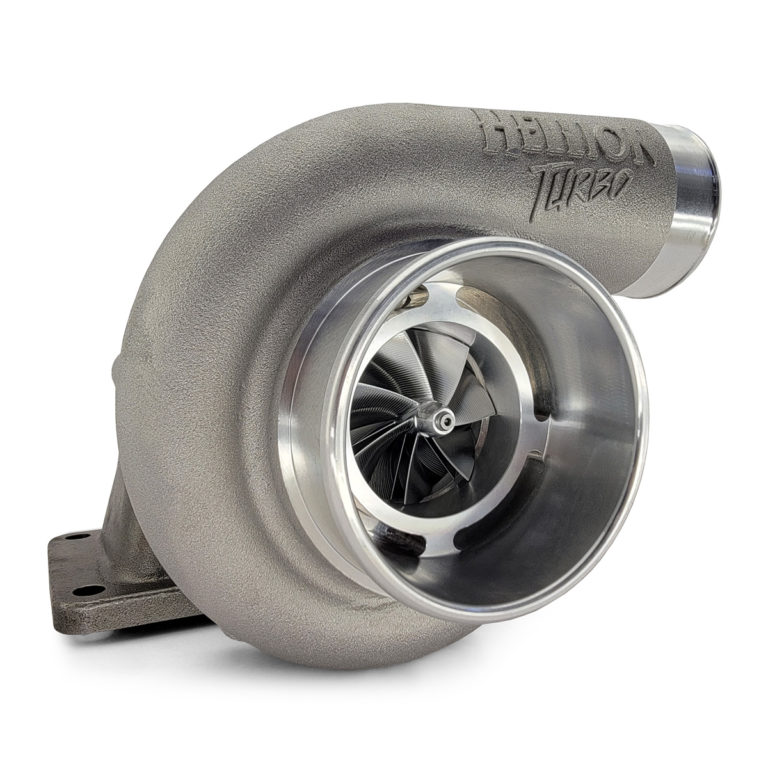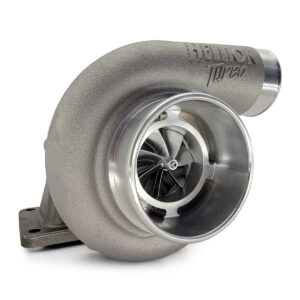 R Series Compressor Features
Most advanced compressor wheel aerodynamics adding more blade swept area than other turbo of this size.
4" inlet and 2.5" outlet compressor cover is modernized, enlarged and streamlined to efficiently process the increased flow. Easily interchanged with other common turbos of this frame size – with increased performance.
Integrated speed sensor port.
Modernized, more robust dual ball bearing air cooled iron bearing housing with integral backplate to resist compressor back plate deflection under heavy loads.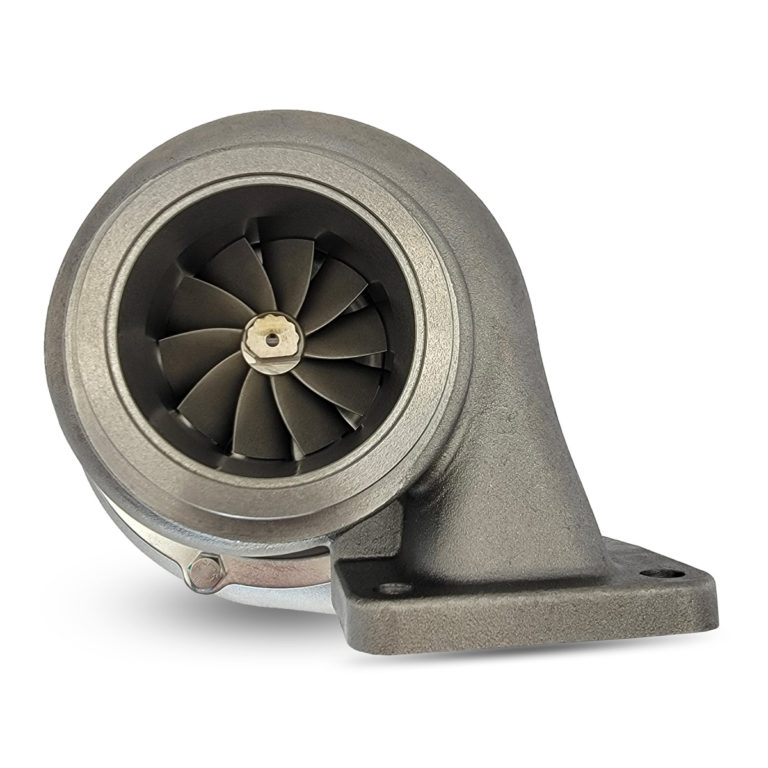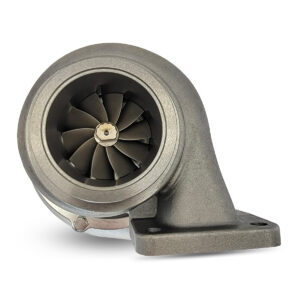 R Series Turbine Features
Most advanced turbine wheel aerodynamics available.
Updated modern turbine wheel includes larger diameter dual turbine piston ring for improved oil and gas seal capability.
Incredibly strong shaft wheel weld joint for increased durability.
Improved housings to maximize the inlet and outlet exhaust flow.
4-bolt inlet / 3″ v-band outlet / .81 A/R single scroll cast iron T4 turbine housing.