Description
Hellion has released the new series of performance turbochargers with the B series. This lightweight turbo features a dual ball bearing air cooled center section and contains the latest affordable technology available.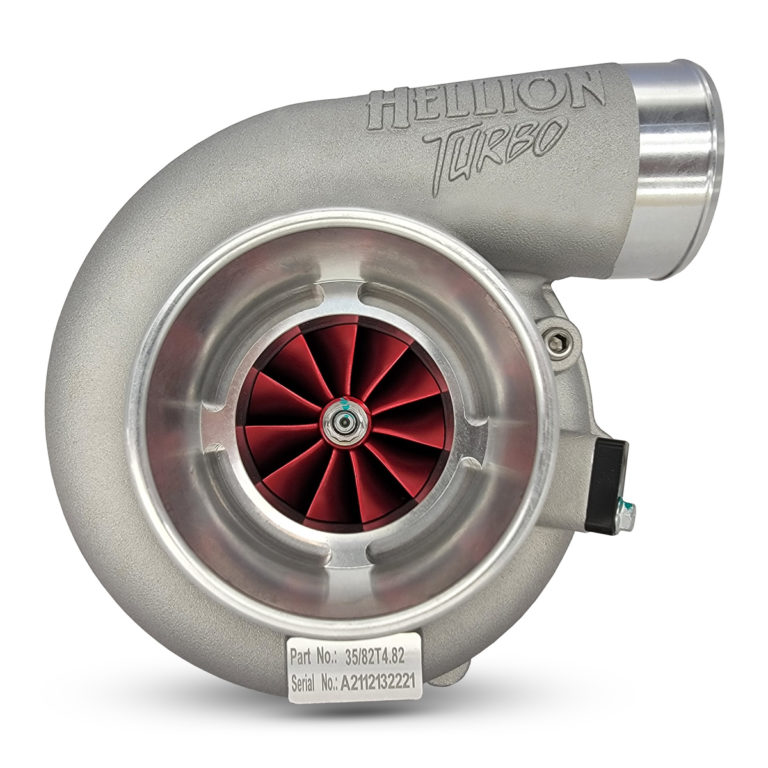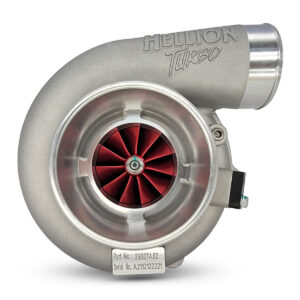 B Series Compressor Features
11-blade billet compressor wheel that offers an affordable performance upgrade from our base cast wheel units.
4" inlet and 2.5" outlet compressor cover is modernized, enlarged and streamlined to efficiently process the increased flow. Easily interchanged with other common turbos of this frame size – with increased performance.
Integrated speed sensor port.
Modernized dual ball bearing air cooled iron bearing housing with integral backplate to resist compressor back plate deflection under heavy loads.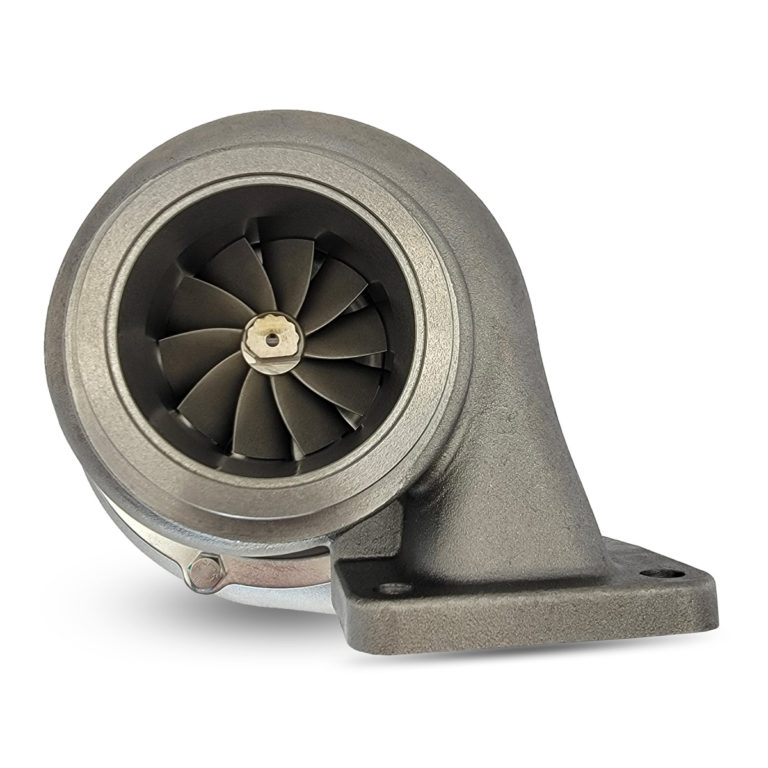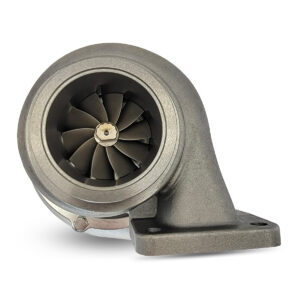 B Series Turbine Features
High-flow 62mm turbine wheel and industry standard high performance turbine housing to maximize the inlet and outlet exhaust flow.
4-bolt inlet / 3″ v-band outlet / .81 A/R single scroll cast iron T4 turbine housing.